Projects
01
Revenue collection service for JED Plc – 2016 to Date
This on-going service comprises the provision and management of a 'cloud-based' ITRON vending system, the provision of and the recruitment and management of third party vendors across the DISCO's four states of Bauchi, Benue, Gombe and Plateau.
02
11kV Feeder metering for EEDC – 2018
This project comprised the comprehensive metering of all 11kV feeders across injection sub-stations in the five states of Abia, Anambra, Ebonyi, Enugu and Imo that make up the DISCO.
An additional and on-going element of the project was the provision of an AMR service to provide remote access to the enormous data collected from the ITRON meters used in the project.
03
11kV Feeders & Distribution Transformer metering for BEDC – 2016, 2018, 2019
Comprehensive metering of 11kV feeders, precision metering of 33kV 'Trading' points, including implementation of a 'cloud-based' AMR system for data collection from these meters.
04
11kV Feeders & Distribution Transformer metering for JED Plc – 2013/2014
Comprehensive metering of all 11kV feeders across Jos DISCO injection sub-stations, and limited metering of distribution transformers in some select Business Units.
05
Third party 'super vendor' implementation for Kallak Power Ltd/AEDC – 2015
Kallak Power Ltd used the ITRON vending 'switch', EVG, to implement its 'super vendor' contract with AEDC. Adroit implemented the system and processes, and provided further support to Kallak operationally.
06
Station Consumption metering for Kainji hydro-electric power station – 2013
This project involved the metering of the internal consumption of the station for energy audit purposes.
07
Generators & TCN Trading Points metering for Transcorp Ughelli Power Plc – 2015
This project comprised the supply, testing and installation of precision energy meters on all generators and 'check' meters on the 'trading point' interface between the GenCo and TCN.
08
Installation of various meter types for EKEDP – 2012 to Date
EKEDP has 'retained' Adroit since 2012 as a key installer for various kinds of metering requirements. Through a 'rate' contract, various quantities of meters have been allocated to Adroit over the years for installation, as EKEDP's needs required.
This included residential prepaid meters, LV and HV MD meters, Distribution Transformer meters, and 11kV & 33kV feeder meters.
09
Distribution Transformer metering for Huawei/Ikeja Electric – 2016
Adroit served as a major sub-contractor to Huawei for the comprehensive metering of Distribution Transformers across IE's coverage area.
10
Distribution Transformer meter re-certification & maintenance for Ikeja Electric – 2018/2020
Adroit recertified over 6,000 distribution transformer meters installed previously by various sub-contractors to Huawei. The recertification covered testing, fault diagnosis, and replacement of faulty components such as current transformers, secondary wiring, test terminal blocks, RTC batteries, etc.
11
MSP to Newhampshire Capital Ltd, MAP contractor to Ikeja Electric – 2019 to Date
Adroit was sub-contracted by NHC Ltd as its preferred MSP for its MAP contract with Ikeja Electric. Adroit's role consists all field works in the meter installation process.
12
Support for EKEDP's ITRON 'on-site' prepayment vending system – 2012 to Date
As ITRON's sole agent in Nigeria, Adroit is active in the system support and maintenance contract between ITRON and EKEDP, acting as the first line of support whenever required.
13
Base station grid power supply maintenance project for IHS Towers Plc – 2011 to Date
Power supply is the biggest challenge faced by telecoms operators in the operation of base stations. Since 2011, Adroit has been using 'smart' meters as a central element in a project that ensures IHS, the largest collocation service provider in Nigeria, enjoys better and cost-effective supply from distribution companies across the country.
14
14. Fieldwork sub-contractor to AF-Mercados for ATC&C loss review for JED Plc and EEDC – 2014
The review of the ATC&C baselines for all DISCOs undertaken by NERC involved the validation of Trading point meters used by TCN, especially those outside transmission stations and in remote locations where some 33kV feeders cross from one DISCO into another. Adroit assisted the project consultant, AF-Mercados, in evaluating inter-boundary meters relevant to JED Plc and EEDC.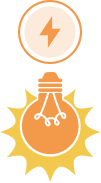 Get in touch with us
Address
9, J Bash Drive, Oshorun Heritage Estate,
Off Channels TV Avenue, Isheri North – Lagos
Tap to place a call